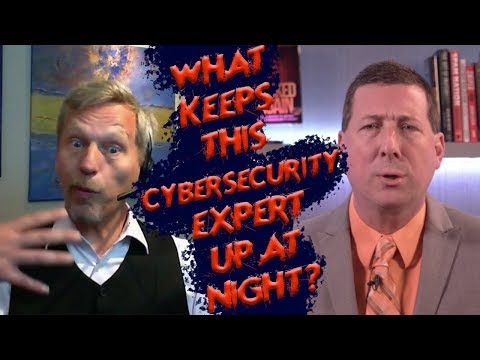 What keeps Johannes Drooghaag up at night?
Scott Schober
October 10, 2018
Johannes Drooghaag is CEO at Spearhead Management and owner of his own successful consultancy firm under his own name discusses his worst cybersecurity fears with Scott.

Johannes Drooghaag is an author, researcher, lecturer and speaker on Cyber Security, Artificial Intelligence, Blockchain, Industrial Automation, IoT and Startup Advisory Board Member and Brand Ambassador for various startups and corporations.

Recent publications by Johannes include a manifesto on protecting factories and infrastructure from cyber threats, an Internet safety for kids blog and an upcoming book entitled Cybersecurity for Road Warriors and Couch Potatoes.

Scott Schober is a #cybersecurity and wireless technology expert, author of Hacked Again, host of 2 Minute CyberSecurity Briefing video podcast and CEO of Berkeley Varitronics Systems who appears regularly on Bloomberg TV, Fox Business & Fox News, CGTN America, Canadian TV News, as well as CNN, CBS Morning Show, MSNBC, CNBC, The Blaze, WPIX as well as local and syndicated Radio including Sirius/XM & Bloomberg Radio and NPR.

Twitter: @ScottBVS
Follow: https://www.linkedin.com/in/snschober
Website: www.ScottSchober.com
www.HackedAgain.com
Tags: Cybersecurity, Digital Transformation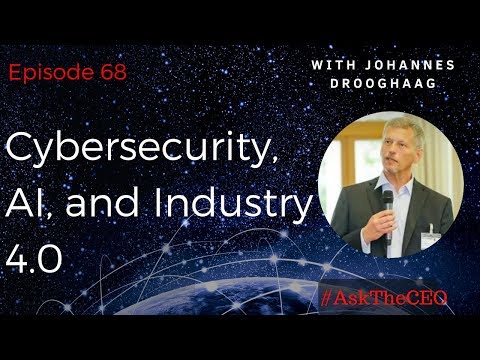 Cybersecurity, AI, and Industry 4.0 With Johannes Drooghaag: #AskTheCEO Episode 68
Avrohom Gotheil Ask The CEO Media
September 03, 2018
Dr. Johannes Drooghaag is the CEO of Spearhead Management, in Germany. He is an accomplished speaker in the areas of Executive Leadership, Blockchain, Artificial Intelligence, Agile Business Management. He has authored many publications on areas of High-tech, such as Cybersecurity, as well as other business related topics.

Currently, he mentors executives and startups on areas of IT, Cybersecurity, Artificial Intelligence, Blockchain, Agile Business Management, Supply Chain, Executive Leadership, and Emotional Competence.

He earned a doctorate in Operations Management, Manufacturing, and Applied Information Technology, an Executive MBA in Executive Leadership, and an MBA in Manufacturing Supply Chain.
Tags: Cybersecurity, Digital Transformation, Innovation