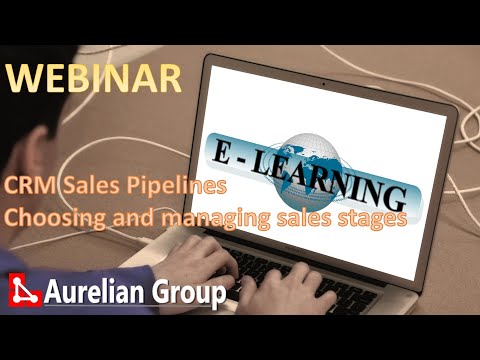 Sales Process - Pipeline Management for CRM
Aurelian Group Pty Ltd
May 29, 2019
Concept and purpose of the sales process and sales pipeline (any CRM)
Decision factors in setting sales stages (any CRM)
How to configure sales stages in Zoho CRM
How to interpret performance with Sales Stages
Tags: Cloud, CRM
Expert Talk: Selecting the right applications for your business
Realise Business
October 09, 2018
Have I selected the right application for my business, or will I regret my decision later on?

Bookkeeping, CRM, Social and Email Marketing applications – there are thousands upon thousands of applications available to improve the efficiency of your business.

Selecting the right application for your business is not always easy, and sometimes it can feel like you're diving into the unknown.

Join us for the first of our Expert Talk Webinars where we provide you with an Expert Member to share their knowledge on various digital solutions for your business!

Our applications expert, Realise Business member Matt Koopmans, will bring you up to speed on some of the more popular applications to allow you to make the most informed decision for your business.



Tags: Cloud, Digital Transformation, Startups