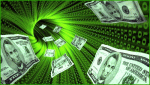 Why Cyber-attacks can cause next Financial Crisis?
linkedin
September 15, 2018
Reported cyber-attacks against financial services rose by 80-90% in the last year and growing further at an exponential rate. A major cyber-attack can cause substantial damage to financial ecosystem. Assume If ATM networks across the nations are infected, online banking systems are inaccessible, Payment systems are frozen and if this results into 'no cash and no payments', then the banking system and economy will be broken and there will be panic and chaos across.


Tags: Analytics, Cybersecurity, Digital Transformation, Fintech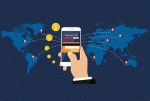 Will Blockchain replace Banks?
linkedin
September 05, 2018
Blockchain is today most discussed technology and will remain so for more time. Crypto Society most often criticize banks for being over centralized and many times being overpriced and monopolistic. In contrast Blockchain can be a viable option as it is decentralized and a cost effective solution.


Tags: Blockchain, Cryptocurrency, Cybersecurity, Fintech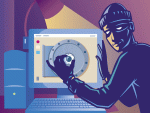 Can Blockchain Fight Hackers?
linkedin
July 03, 2018
The very high level of dependence on the technology and rising influence of internet on technology today has resulted in innovative business models for enterprises, but with this ascends new fissures and thus opportunities for hackers to exploit even more.


Tags: Blockchain, Cybersecurity