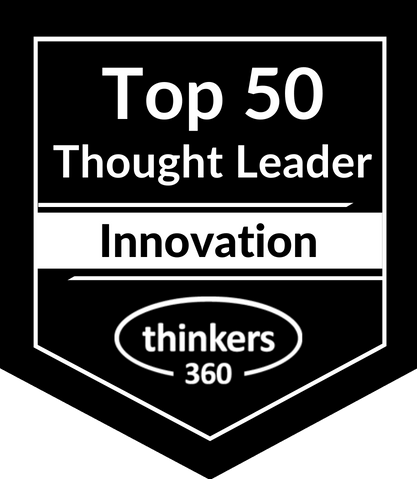 Ferry Kamp
Chief Strategy & Growth Officer at Greenforce
Amsterdam, Netherlands
HELPING PEOPLE & BUSINESS THRIVE IN A VUCA WORLD.
Digital Transformation | Customer Centricity | Strategy & Agility | Venture Building | Sustainability

An internationally respected Board Adviser and Chief Marketing Officer, who is prepared to take risks and test boundaries in time of disruption, creating future-proof enterprises via core repositioning, business model pivot, start-up collaboration, and digital enablement. As a purpose-driven change- catalyst Ferry accelerates corporate success in challenging global or regional paradigms supported by his ability to access break-through thinking to identify opportunities for innovation and change.

Dynamic and entrepreneurial, he offers almost two decades of experience leading transformative programs that increase brand value, drive revenue growth, and propel companies to the forefront of their markets.

Passionate about leveraging the power of people to unlock commercial success and sustainability in business operations, Ferry leads from the front in conceptualizing and executing integrated global marketing strategies in tune with market trends and business needs.

His most notable positions include:

- Board Advisor – Interim CMO, Jigsaw Consultancy, 2018–Present
- Co-founder Thankyoucaretakers.com, 2020-present
- Vice President Innovation & Business Transformation, Startupbootcamp – Innoleaps, 2018–2019
- Head of Marketing & Digital Transformation, Unilever Food Solutions, 2014–2018
- Regional Brand Director Foods & Refreshment - Asia Pacific, Unilever, 2009–2013
- Regional Brand Director Foods – Europe, Unilever, 2006 - 2009

A published author, keynote speaker, expert panellist and co-founder of multiple e-commerce platforms. Valued at Board level for innovative and agile idea generation and the capacity to future-proof corporate operations, I reinvent business through a transformation to accelerated growth. Ferry's ability to identify lateral expansion opportunities and provide empowering leadership perform as a catalyst for change in dynamic, fast-moving, VUCA environments.

He is currently an Advisory Board Member of the CMO Council and the Bernadette van Gelder Foundation (NGO), and was formerly a Member of Unilever Food Solutions Global Digital Steering Committee and the Unilever Foods and Refreshment Leadership Team in APAC and Europe.

Fluent in the Dutch, English and German languages, Ferry holds an MBA from the University of Groningen and a Post Graduate Degree in Brand Management with AOG School of Management. He is a Graduate of Executive Programs with INSEAD (Finance), Unilever (Leadership), and Startupbootcamp (Lean Start-up).

Available For: Authoring, Consulting, Speaking
Travels From: Amsterdam
Speaking Topics: Marketing & Digital Transformation | Business Model Innovation |Lean Startup & Corporate Venturing | Sustainability