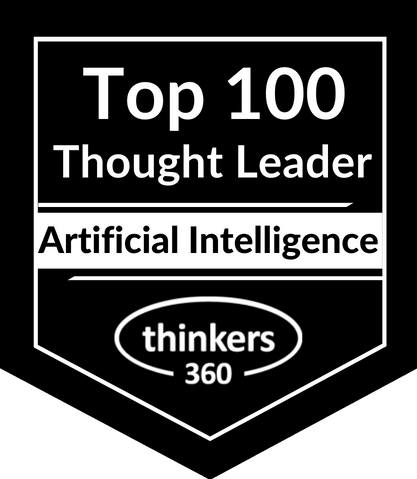 Terence Mills
CEO at AI.io Incorporated
New York, United States
Terence Mills is the CEO of AI.io, an industry leading data science and engineering company that envisions, conceptualizes, and delivers AI solutions in healthcare, travel, and entertainment. Terence is a recognized and prestigious member of the Forbes Technology Council and a monthly Forbes.com contributor on the topic of AI. Terence has written and published 51 articles about artificial Intelligence in Forbes; usually outlining large business problems in healthcare and AI solutions that can be built to solve these problems.

Terence achievements in artificial have been well recognized throughout the world. His recognition has earned him top honors and awards as one of the Top AI thought Leaders in the World and under Terence's leadership, AI.io was first named as one of the most innovative AI Solutions Firms by AI Global.

Terence has also been named in over 28 articles and Magazine features globally on AI, AI in healthcare, and AI in FinTech including, New York Times, Market Watch, Business Wire, AP News, DotCom Magazine, Thinker360, Acquisition International, Forbes, Mirror Review, Industry Era, AI Trends, Spectrum, 3M.com, Hotel Business, PhocusWire, PYMNTS.com, and AI Topics.

Terence has been recognized in his work to spearhead AI in Voice, conceptualizing one of the largest voice solutions to date for Priceline and Booking.com that incorporated virtual payments. For the first time, users of Priceline and Google could select to book hotel and airfare using only their voice and pay at checkout without any physical interaction with a computer keyboard or screen. Recognized by Market Watch and the New York Times as one of the most innovative solutions in voice to date, Terence continues to lead the world of Voice AI in healthcare, solving billion-dollar automation and human capital problems.

With a fundamental view that the U.S. continues to fall behind in advanced technologies and especially in artificial intelligence, Terence created the Moonshot Foundation to fill the talent gap and create education outlets and curriculum for artificial intelligence learning by focusing on finite aspects of artificial intelligence solutions to big business problems, construction, DevOps, and big data techniques applied within real world applications. In partnership with the University of South Florida and the WBAF, The Moonshot Foundation is creating certificate and credit bearing course work in artificial intelligence and blockchain that caters to existing and prospective employees, tech graduates, and new entrants into the technology sector.

Available For: Authoring, Consulting, Influencing, Speaking
Travels From: New York
Speaking Topics: AI, Blockchain, Virtual Payments