CoinFactory
CoinFactory
November 10, 2017
CoinFactory is an award-winning, battle-tested, fully compliant, self-hostable and ultra scalable security and utility token issuance platform. It has already been used by more than 25 ICOs and has raised a total of more than 340 million USD. It also supports token issuance in four different blockchains - Ethereum, Stellar, EOS and Tezos. CoinFactory comes with all the required marketing features to launch a successful ICO.
Tags: Blockchain, Cryptocurrency, FinTech
How AI Adoption By Enterprises Will Create More Jobs Rather Than Destroy Them
Accubits Technologies
July 11, 2019
The rapid rise of Artificial Intelligence (AI) and its widespread application has benefitted industries around the globe. AI has endless possibilities in industries like manufacturing, communication, and design, to mention a few, and is only expected to make more waves in the future. As with any drastic change, a good number of workers and business professionals have their doubts and fears about the technology.
Tags: AI, Big Data, Digital Transformation
Why should governments root for a blockchain land registry system?
Accubits Technologies
March 01, 2019
Blockchain is relatively a young technology and its potential use cases have escalated at a disruptive pace since the inception of the technology back in 2008. It was only a matter of time before it embraced land registry management under its purview. This technology is being considered by many nations for extensive usage in the land registry management sector owing to the capabilities it brings to the table. Land title projects in many countries such as UAE, Georgia, Sweden, and Ukraine are already exploring this with panache. Use cases and implementation of the blockchain land registry system is increasing as more federal agencies are exploring the potential benefits they get with the transformation. Let's take a close look at some of the major benefits:
Tags: Blockchain, Cryptocurrency, GovTech
Fighting corruption with Blockchain; From business procurement process to Government projects
Accubits
March 14, 2018
One of the potential application of the BLOCKCHAIN technology is in addressing an issue concerning humankind since time immemorial – CORRUPTION. This article explains how technology can pace down the corruptions.


Tags: Blockchain, Cryptocurrency, Procurement
Accubits Technologies Inc
Accubits Technologies
November 01, 2012
Accubits Technologies is a full-service software provider offering product development and digital transformation services to Governments, Tech startups, Fortune 1000 companies, and Businesses. Accubits helps organizations to be future-proof through data-driven solutions for mobile, cloud, and web platforms.
Tags: AI, Blockchain, Digital Transformation
The Future of business with decentralised business models
IEEE , National Institute of Technology - Calicut
November 17, 2018
The entry of Initial Coin Offering into the business sector was phenomenal. With the success stories of several entrepreneurs who raised funds to launch new business models and blockchain-based decentralized applications, the concept of ICOs has grown into a revolution. However, This market with a heavy flow of capital attracted fraudsters who want to become overnight millionaires. The influx of fraud ICOs has made wary of every ICO investors and they become reluctant to invest even if it is for a deserving cause. These are a lot of odds against the genuine and creative minds who are trying to change this world through decentralized applications.
Tags: Blockchain, Cryptocurrency, GovTech
AI and the future of Work
IEEE , Vellore Institute of Technology
August 10, 2018
How AI is shaping the jobs industry. If you find yourself nervous about AI and how it may affect your business, your fears are not unfounded. In the United States alone, 47% of jobs are included in the 'high risk' category and may disappear due to AI. That is a terrifying number, and people can be forgiven for panicking about their own job security. However, that figure only tells you half of the story and doesn't actually talk about the thousands of jobs that AI is creating.


Tags: AI, Analytics, FinTech
How to Redeem ICOs From The Slur Of Frauds
INC42
July 02, 2018
"The election process (of the investor champions) can differ based on the project. Investors from the community can apply to participate in the election to be selected as a champion. Other members vote for the candidates, based on their merits and qualifications. Voting power can be based on the stake they've bought in the startup or be on a one-vote-per-investor basis," says Aharsh.


Tags: Blockchain, Cryptocurrency, FinTech
Can Chatbots Help E-commerce Businesses Increase Sales?
www.entrepreneur.com
April 27, 2018
Aharsh MS, the Chief Marketing Officer and Co-founder at Accubits Technologies Inc., thinks applications of chatbots are simply endless and these are growing day by day. "Chatbots are evolving, getting better each day and changing the front face of e-commerce with a new and better purchase experience for the customers. Ranging from replacing live chats to providing users with a personalized virtual store experience, chatbots help one to make purchase similar to how an in-store employee would go about it", said Aharsh.
Tags: AI, Analytics, Future of Work
How Blockchain is shaping our Future
IEEE, Vellore Institute of Technology
August 10, 2018
Panel Discussion with fellow panelists including Chetna Thakur from IBM, Krishank Choukani from IEEE
Tags: Blockchain, Cryptocurrency, FinTech
Why blockchain is the way forward | Aharsh MS | TEDxThiruvananthapuram
TEDx
May 31, 2019
In this talk, Aharsh speaks about Evolution, and how decentralization could be at the core of the global economy. He also gives us insight into how the incorporation of blockchain and distributed ledger technology will bring about more accountability and transparency in any system. Aharsh is a tech entrepreneur and a visionary. He co-founded Accubits Technologies, an AI and blockchain-focused development and solutions company. Within a year, he and his team saw monumental success and expanded into six countries. He has also designed token economics for several organizations worldwide. He believes that decentralization and tokenized organizational models will revolutionize all walks of life. This talk was given at a TEDx event using the TED conference format but independently organized by a local community.
Tags: Blockchain, Cryptocurrency, GovTech
The Data Journey: Unlocking The Power of Data Analytics To Drive Business Growth!
Accubits Technologies
April 15, 2019
For almost every business, data analytics is an enormously valuable commodity that drives its growth and innovation. Analyzing the data – which is constantly generated from various business activities can provide hidden insights that can help a business to perform better. Several companies have already proven that leveraging on data to form valuable insights could accelerate their business growth. This is why many prominent enterprises now use data to figure out their next steps.
Tags: AI, Analytics, Business Strategy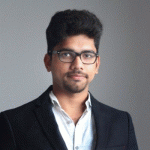 General Tokenization Manifesto
Accubits
February 18, 2019
GENERAL TOKENIZATION MANIFESTO proposes a standard for conducting ethical and compliant ICOs and STOs which are focused on creating sustainable businesses. The proposed standard intends to eradicate the scam ICOs and empower the investor community of the ICO, STO so that true decentralization of companies can be established.
Tags: Blockchain, Cryptocurrency, Open Innovation
The complete ICO checklist
Accubits Technologies
February 10, 2018
The success of an ICO is determined by how effectively the team executes the different processes and steps involved in it. Depending on the nature of the business, target investor characteristics and ICO checklist models, the processes involved can change. This complete ICO checklist covers in detail, the different action items that need to be completed before the launch of an ICO. It contains all the processes and action items; some are mandatory while others are 'good to have'. In a nutshell, the investor will trust an ICO more if the team executes all the action items as described in this article including the 'good to have' items.


Tags: Blockchain