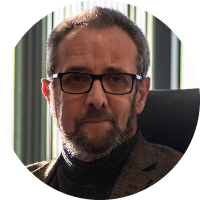 Al Kingsley
Group CEO at NetSupport
Peterborough, United Kingdom
Management Professional of the Year (Education Technology) 2020-22 innovation & excellence awards, Winner 22 EdTech awards "Author / Speaker" of the year, Top Tech Influencer 21, ISC Research Top 10 Edu Influencers 21, EdTech Digest's EdTech Top influencers 22, EdTech CEO, Author & Speaker.

I wear two hats, with one - it's all about growth (not just fiscal). Extending the capabilities of the organisation, the skills of the team and ensuring you are able to embrace innovation. That has always meant a focus on delivering quality products to market quickly, with the right feature set and also ensuing the marketing strategy has the appropriate approach to realise the maximum possible return for the business.

I am passionate about our products, the opportunity to innovate, disrupt and be first to market with new ideas. Building a business that is both focused on, and capable of reacting quickly and effectively to new technology and market opportunities is far more rewarding than growing the largest possible empire.

I have little time for "corporate marketing speak", have no interest in gaining "traction" or "harvesting low hanging fruit", plain talk, say what you see is always the way to go for me.

With my other hat, i am passionate about all aspects of Education, 20 years of voluntary support in School & Trust governance, I'm a MAT chair, an AP Academy chair, chair of the Regional SEND board, member of the Regional Schools Commissioners Advisory Board, chair my regions Employment and Skills board, am an apprenticeship ambassador and have 12 years under my belt as a member of the Children and Education Scrutiny committee for my local authority. Learning never stops and ensuring everyone gets equal access to education, no matter the age, is my main driver.

I received a Civic Award in 2020 for Community Involvement supporting education across the region. I have spent the last 20 years volunteering to support education at all levels nationally from individual roles supporting Infant, Primary, Secondary and alternative provision schools. I believe in and advocate lifelong learning, doing all that i can to support that nationally.

I speak and write about all things education and technology in an effort to help build confidence, share and support others. You can follow me on Twitter @AlKingsley_Edu, Instagram @EdtechDiary or at www.AlKingsley.com and feel free to contact me directly through LinkedIn and add me to your contact list, I am always keen on broadening my network. I look forward to connecting with you.
Available For: Authoring, Consulting, Influencing, Speaking
Travels From: UK
Speaking Topics: EdTech, Education, Digital Strategy