Participation Marketing: Unleashing Employees to Participate and Become Brand Storytellers
Kogan Page
March 27, 2018
Trust is an invaluable commodity in any business environment. Organizations benefit from being viewed as transparent, open and human, and one of the best ways of achieving this is through authentic employee advocacy. Participation Marketing takes a detailed look at the benefits that arise when employees are fully subscribed to a brand's ethos, and how this can be used to magnify a brand's voice. After all, it's likely that every individual employee of a company now has several hundred unique social media connections, if not more. So by engaging staff and encouraging them to participate in company activity and share via their own channels, they will be broadcasting trusted brand experiences to entirely new groups of consumers.
Tags: Social, Marketing, Business Strategy
Your Brand, the Next Media Company: How a Social Business Strategy Enables Better Content, Smarter Marketing, and Deeper Customer Relationships
Que Pub
October 09, 2013
There is a content surplus and an attention deficit in the minds of consumers today. They are highly influential and aiding others down the purchase funnel using organic conversations about the products they care about and the ones they don't. In order to reach these consumers, brands must create recent, relevant and value add content in order to break through the clutter and successfully change their behavior.

Content is still king - and if you're a brand marketer, you need to start thinking like a media company, too. Your Brand, The Next Media Company brings together the strategic insights, operational frameworks, and insights and practical approaches for transforming your brand into a highly successful media company.
Tags: Social, Marketing, Business Strategy
Smart Business, Social Business: A Playbook for Social Media in Your Organization (Que Biz-Tech)
Que
July 14, 2011
This book will help organizations evolve into a fully collaborative social business. It serves as a step by step playbook to achieve organizational change, process efficiencies and technology acumen:
-Proven solutions for the real people, process, and technology obstacles businesses face in using social media behind the firewall.
-How to have the successful internal conversations with stakeholders, partners and global teams that lead to successful external conversations with the social customer.
-Strategies for improving organizational dynamics, collaboration, governance, training, engagement, policies, technology integration, workflows, social CRM, and metrics.
Tags: Social, Marketing, Business Strategy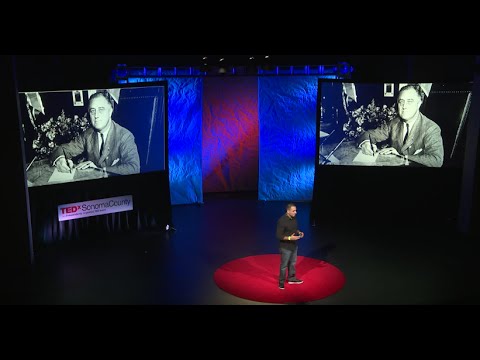 What's Trending is @You | Michael Brito | TEDxSonomaCounty
TED
November 18, 2015
Michael Brito inspires us to think critically about ourselves, our personal brand, and the legacy we want to leave in this digital age.

Event video, projection and audio services produced by http://repertoireproductions.com/

Michael Brito is a social strategist, author, and adjunct professor with over 15 years experience helping organizations solve marketing challenges. He is head of social strategy at WCG, a W2O Company, where he is responsible for helping clients think through their content, social and paid media strategy.

This talk was given at a TEDx event using the TED conference format but independently organized by a local community. Learn more at http://ted.com/tedx
Tags: Social, Marketing, Entrepreneurship