Taking a counterintuitive approach to business strategy and technology deployment
Thinkers360
November 12, 2018
As with other disruptive technologies such as augmented/virtual reality, blockchain, drones/UAVs and the Internet of Things, artificial intelligence (AI) has significant potential to transform business models, processes, products and services. According to McKinsey, it's estimated that AI has the potential to deliver additional global economic activity of around $13 trillion by 2030, or about 16 percent higher cumulative GDP compared with today. This amounts to 1.2 percent additional GDP growth per year. Along with this growth comes the potential of a growing digital divide in business performance between early adopters and laggards or non-adopters of these emerging technologies. The question is how to get started with exploring technologies like AI for your business and how to quickly navigate from strategy to execution. This learning curve can be somewhat of an issue for CIOs and their teams because according to a recent Gartner survey, 37 percent of organizations are still looking to define their AI strategies, while 35 percent are struggling to identify suitable use cases. While conventional thinking is often to "get the business strategy sorted out before thinking about technology" and to "focus more on technology during pilot and implementation phases," counter-intuitively, the reverse is often the best course of action. In a recent article for CIO.com, we explore this counter-intuitive approach in more detail with a two-pronged approach of developing the technology-informed business case and then the business-focused technology pilot:
Taking a counterintuitive approach to business strategy and technology deployment
.
Tags: Digital Transformation, Emerging Technology, Lean Startup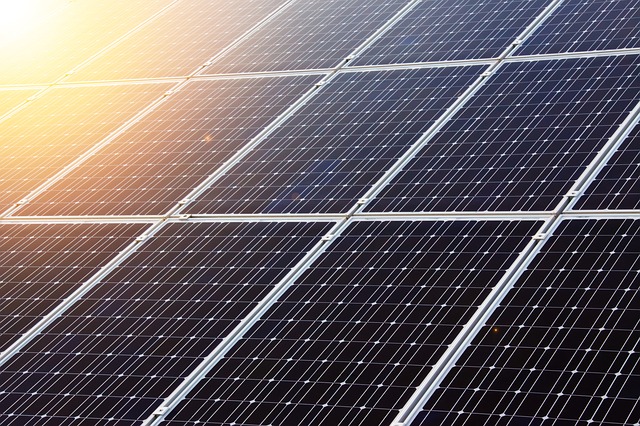 Towards balanced business models and the purpose-driven economy
Thinkers360
August 08, 2018
Many of today's most powerful business models put the customer at the center and drive scale by offering an incredible value proposition that's simply too good to resist. Amazon's ecommerce model gives customers the ultimate in price, selection and availability. Uber's ride service gives customers ease of use, convenience and real-time visibility. The list goes on. While this model has built many of the tech giants that we know today, some see
growing inequality and a policy failure
, and raise the question of whether we have the balance correct for the many stakeholders involved in these business ecosystems and for the broader economy. Is the exchange of value between all stakeholders proportionate or are these business models skewed in favor of customers and investors at the expense of employees, partners and the social good? Since we live on a planet with finite resources, considerable climate and pollution problems, and with AI continuing its inexorable journey of automation and optimization, it will be vital for corporate business models to be more equitable in the exchange of value for the benefit of society. As consumers, we have considerable power to drive change. We can choose to do business with companies that treat their employees fairly and have robust approaches to CSR in addition to working with those that offer the most compelling value propositions to us as consumers. The choice doesn't have to be a binary selection of one or the other and the most innovative companies should be looking at how to deliver excellence on both fronts simultaneously. We can also choose to do business with companies that have a human-focused approach to implementing AI where they never lose sight of the fact that it's their employees who are on the front lines of serving and supporting their customers. Rather than being in the
people elimination business
, companies should focus on how humans and machines can work together. As consumers, if we're brave enough, we can force companies to change by voting with our wallets and taking our business elsewhere, but willing companies can play a large role as well. By focusing on purpose-driven as well as business-driven objectives and by focusing on a well-balanced approach to value exchange in their ecosystems, they can truly help make the world a better place.
Tags: Customer Experience, Sustainability, Leadership
Instrumenting the human and socializing the machine
Thinkers360
July 10, 2018
When it comes to the digital workplace, the popular opinion, and fear, is that machines are encroaching upon human work activities and taking an ever larger percentage of this work away for good — from the dirty and dangerous, to the dull, to decisions. Fortunately, this doesn't take into account the realm of possibilities created when work processes are reimagined in the context of mutual human-machine collaboration. By instrumenting the human and socializing the machine, we can redesign business processes to optimize the blend of human-machine participation and interaction — and complete tasks far more efficiently than either could individually. Machines are stepping out from behind the cage, and humans are stepping into their worlds. Since humans are driving the innovation around automation and robotics, we're consciously (and perhaps unconsciously) carving out our future roles in the workplace side-by-side with machines. Rather than harsh boundaries between humans and machines, we're creating a converged future where work processes are being optimized in two converging directions: instrumentation of human processes and socialization of machine processes, so the two can work in greater harmony together. Mapping the division of labor — human-machine collaboration If we analyze this collaboration, we can see several distinct classes of work activity where either machines augment human processes, humans augment machine processes, or both. To illustrate the types of collaboration that can occur, it's useful to think of who performs the work in terms of human or machine, and whether the work is delivered physically or virtually. The human-machine scenarios include "physical-physical," such as caregivers working with smart mobile robots to deliver medicines and supplies in hospitals; to "physical-virtual," such as warehouse employees using smart glasses for navigation and picking instructions to boost productivity; to "virtual-physical," such as doctors performing telepresence surgery; to "virtual-virtual," such as call centers with human agents working in tandem with virtual cognitive agents. The key point is that it's not just machines that are getting social; it's that humans are getting instrumented as well, all of which amplifies the possibilities to optimize work activities. [ For the full article, please visit https://www.cio.com/article/2970083/emerging-technology/the-convergence-of-human-machine-work-processes.html ]
Tags: AI, Digital Transformation, Autonomous Vehicles