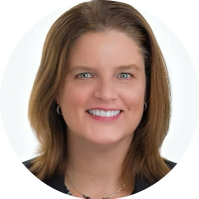 MELISSA DREW
Transformation Executive Advisor at IBM
Maryland, United States
A trusted executive and board advisor, international keynote speaker, and mentor with 28+ years industry.

I recognize how digital innovations & disruptions are constantly shifting the paradigm. My value is to develop & execute a strategy to rethink how the future of the procurement organization and teams:
- foster a decision-based organization through data and analytics
- create of a scalable footprint that grows as the organization grows
- improve the organizational data culture
- strengthen your competitive advantage in the constantly changing global landscape

Foster & motivate virtual teams, setting them up for success with the skills needed to grow personally & professionally.

- Entrepreneur since 1991
- Author since 1991
- Business & Digital Disrupter since 1994
- Speaker since 1994
- Data, Strategy, & Governance since 1997
- Working with Startups since 2002
- Writing Procurement AI Models in 2004
- Leveraging Cloud Technologies since 2007

Recognized for multiple industry awards for exceptional performance, leadership, & influence. Frequent speaker (domestic & international) for conferences and fortune 50 companies.
Available For: Advising, Authoring, Consulting, Speaking
Travels From: East Coast
Speaking Topics: Impact of AI & Data | Digital Transformation | Procurement |