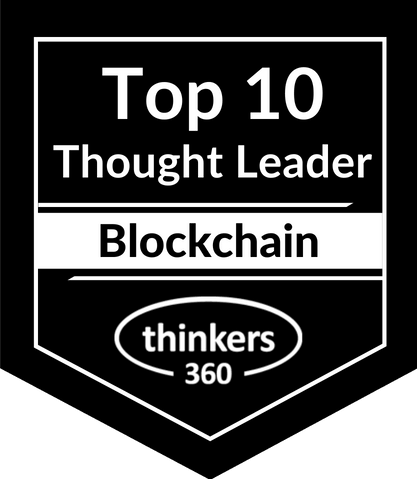 Gokul Alex
Associate Director at KPMG India
Bengaluru, India
Gokul Alex is an Engineer, Economist and Educator experimenting with emerging and exponential technologies. He loves the creative convergence of programming, philosophy, poetry, psychology, physics with passion and perspectives. He is the founder of EPIC Knowledge Society, one of the first emerging technology and exponential entrepreneurship-focused non-profit organisations in India and. He is has co-founded Gauss Global Machines, a Distributed Ledger Technology for Decentralised Data Stream Management using Cryptographic Primitives and Coherent Consensus Algorithms and Gigamesh Garage Ventures, a Decentralised Finance Platform designed for creating coherent circular economy through novel wallets, dynamic exchanges, time graph tokens and vaults. He is also co-founded Semiott Systems, a Blockchain StartUp Advisory Services Company. Semiott Systems has designed and developed one of the first privacy preserving stable coin streaming system. He is guiding blockchain entrepreneurs across the world through the international venture capital platform Blockchain Founders Fund. He is a mentor to the Decentralised Finance Firms like Ratio Finance, Bumper Finance, Spherium Finance, Glitter Finance Authentium, Marhaba etc ever since their early days.

Gokul Alex is a Digital Transformation and Innovation Management expert with over 20 years of experience in designing world-class enterprise architectures for Government & Public Sector, Banking, Financial Services, Retail, Telecom, Healthcare, Energy & Utility, Electronics Industry sectors and building Digital Innovation Labs for Fortune 500 MNCs such as PwC, EY, IBM, etc. He is one of the global 100 Blockchain Experts selected by LATTICE80 Network. He is a top 20 Global thought leader on AI, Analytics, Big Data, Blockchain, Cloud, Cybersecurity, Cryptography, Data Science, Design Thinking, Enterprise Architecture, Quantum Computing and EduTech, FinTech, GovTech, HealthTech as ranked by Thinkers360 Platform.

His early affair with Blockchain started with explorations on Bitcoin protocol during the stint with IBM in 2013. He has started working on Bitcoin, Ripple, Multichain, and Eris Industries etc. in 2015 through his collaboration with a Startup based in Spain. He had co-founded a Blockchain Education Network in South India in 2016. He has developed one of the first High Value Asset Transfer prototype in Hyperledger in 2016. He has started working on Ethereum Engineering Stack in 2016. He has set up the largest Hedera Hashgraph Community in India. He started working with ZCash in 2017. He runs the ZCash Kerala Community ever since. He is one of the first RSK Ambassadors in India. He has set up the largest Hashgraph Developer community in India in 2017. He has joined Algorand foundation as the first Ambassador from India fascinated by its cryptography and consensus algorithms. Fascinated by Blockchain Privacy and Security Models, he joins Elixxir Blockchain Platform Ecosystem known as XX Collective. He has collaborated with the team from Teasure to setup of Tezos India Foundation in 2019. He has designed Blockchain CoE for various State Governments across India. He has setup first ever Multi Cloud, Hybrid Cloud, Multi Protocol, Blockchain Sandbox in India in 2019. He has won various prizes in the international Blockchain Hackathons such as ETH India 2020, ETH Planet 2020, ETH Punk 2020, Decentralised Hackathon 2020, Cosmos India Hackathon 2020, Baseline Hackathon 2020, Harmony Horizon 2021 etc. He is an advisor to the blockchain founders fund, a global blockchain technology accelerator from 2020 onwards. He has been mentor for numerous decentralised finance platforms such as Authentium, Spherium Finance, Glitter Finance, Ratio Finance etc.
Available For: Authoring, Consulting, Influencing, Speaking
Travels From: Bangalore