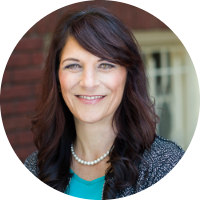 Kimberly Ficklin
Workplace WellBeing/Engagement Strategist at The Happy Healthy Workplace
Portland, United States
Kimberly Ficklin ditched her stressful executive job in pursuit of a healthy lifestyle.

She helps companies design engagement programs that fit the culture and needs of the company and that don't get ignored.

Kimberly developed the process of using an iterative design framework to create well-being, culture and leadership programs called Activating Agile Champions. She helps her clients by guiding them through the process, using the companies brain trust; their values, their goals, not coming from the outside and imposing programs on them.
Available For: Consulting, Influencing, Speaking
Travels From: Portland, Oregon
Speaking Topics: Profitable Strategies for a Happy Healthy Workplace, Designing a Workplace Culture that Works, Boosting Employee Engagement Loyalty