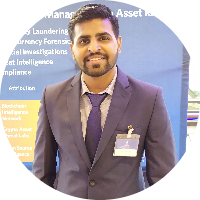 Rafael Svechinskaya
Head - Threat Intelligence & Security Advisory at Network Intelligence (I) Pvt. Ltd.
Mumbai, India
"Rafael" is one of the top most trusted "Threat Intelligence Research Specialist", engaged with Intelligence-Driven Cyber Risk Management and Risk Mitigation, Threat Landscape Analysis and Prediction, Attack Surface Analysis, and Risk or/and Threat Profiling.

"Rafael" is also engaged with Intelligence-Driven Threat Detection, Incident Handling, and Incident Response & Investigation.

"Rafael" always look forward to collaborate and working with global authorities, whose aims and objectives are aligned with United Nation (UN) missions.
Available For: Authoring, Consulting
Travels From: Mumbai, India
Speaking Topics: Threat Intelligence, Security Operations Centre (SOC), Threat Hunting