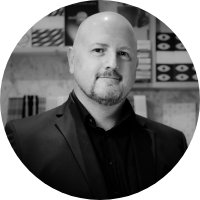 Andrew Salmon
Senior Partner at Digital Works Group
Reading,, United Kingdom
Some of my 2018/19 assignments:

1. Wealthtech - Transformation
Leading wealthtech business, going through significant transformation to create a new proposition. Changing almost every aspect of the business. We are playing a leading role in the strategy and areas of implementation.

2. BlockChain Investment Selection - New Innovations
Working for an investment consortium to ideate and select a number of concepts to invest within principally around Blockchain -- with a 'banking/fintech' focus -- blockchain, AI, machine learning, and robo-advisory.

3. Insurtech Business - Turnaround
Led the strategy and investment approach to turnaround an ailing insurtech business, aimed at the SME marketplace.

4. Leading B2C internet security business - Turnaround
Turn around of the performance of one of their service lines - through the identification and prioritisation of customer experience improvements-to-business model.
Available For: Consulting, Influencing
Travels From: London, UK
Speaking Topics: Digital Transformation & Innovation